November 11
(Because November 4 is a Judgement House Night)
Students, GREAT job on singing October 7!! "Be Thou My Vision" was wonderful in the morning service, and you did well on "Fix My Eyes" and "One Step Away" for Sunday Night Live!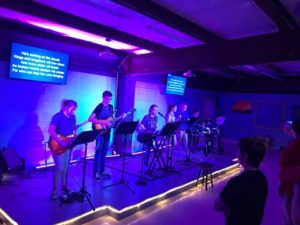 About Youth Praise Team…
SALT is our Youth Praise Team. SALT leads worship, by both singing and playing, during the Wednesday night youth gatherings. For more information on SALT, please contact Chad Luter.