GREAT job singing December 2nd!!! I appreciate the way you "stepped up to the plate" and led in worship!
We are now working on BRAND NEW Christmas music for youth called What a Beautiful Name (Brentwood Benson). We sang through 2 songs on October 21. OUR NEXT PRACTICE IS NOVEMBER 11. Students, see you all then!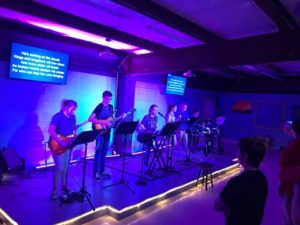 About Youth Praise Team…
SALT is our Youth Praise Team. SALT leads worship, by both singing and playing, during the Wednesday night youth gatherings. For more information on SALT, please contact Chad Luter.