Songs We're Working On:
Be Thou My Vision (Multi-Generational; with Sanctuary Choir and Children's Choir)
Sunday Night Live
Leave Everything Behind
World Missions Conference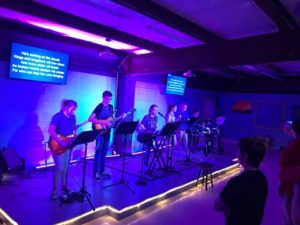 About Youth Praise Team…
SALT is our Youth Praise Team. SALT leads worship, by both singing and playing, during the Wednesday night youth gatherings. For more information on SALT, please contact Chad Luter.