Bro. Mike Hudson
Minister of Worship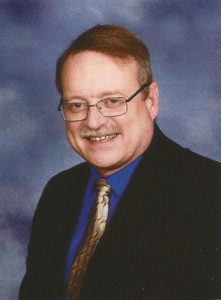 Shout joyfully to the LORD, all the earth. Serve the LORD with gladness; come before Him with joyful singing.
Psalm 100:1-2
Bro. Mike is originally from Birmingham, AL. He came to Christ at the age of six and surrendered to God's call to ministry at the age of 17. He is married to Cynthia, and they have three children: Andrew (who recently married), Thomas, and Mary Ruth. The Hudson family has served together in various ministries over the years and continue to seek how they may glorify God.
Bro. Mike went to Samford University in Birmingham, where he majored in Church Music. He also received a Master of Music from Samford and
a Master of Religious Education from New Orleans Baptist Theological Seminary. He came to Tylertown from Oakdale Baptist Church in Brandon, MS, where he spent 25 years. He sings, plays the flute, and plays handbells with the Mississippi Singing Churchmen. Bro. Mike has been to Peru, Chile, and Cuba with them.
Bro. Mike has served on the faculty of HeartSong Youth Music and Worship Arts Camp for several years. He has also helped with auditions for the Mississippi Baptist All-State Youth Choir and Orchestra for a number of years. He has a passion for seeing young people discover their gifts and use them for God's glory. He wants to see others do this as well. For more information about music opportunities at Tylertown, please contact Bro. Mike.